Operations Health™ for Healthcare.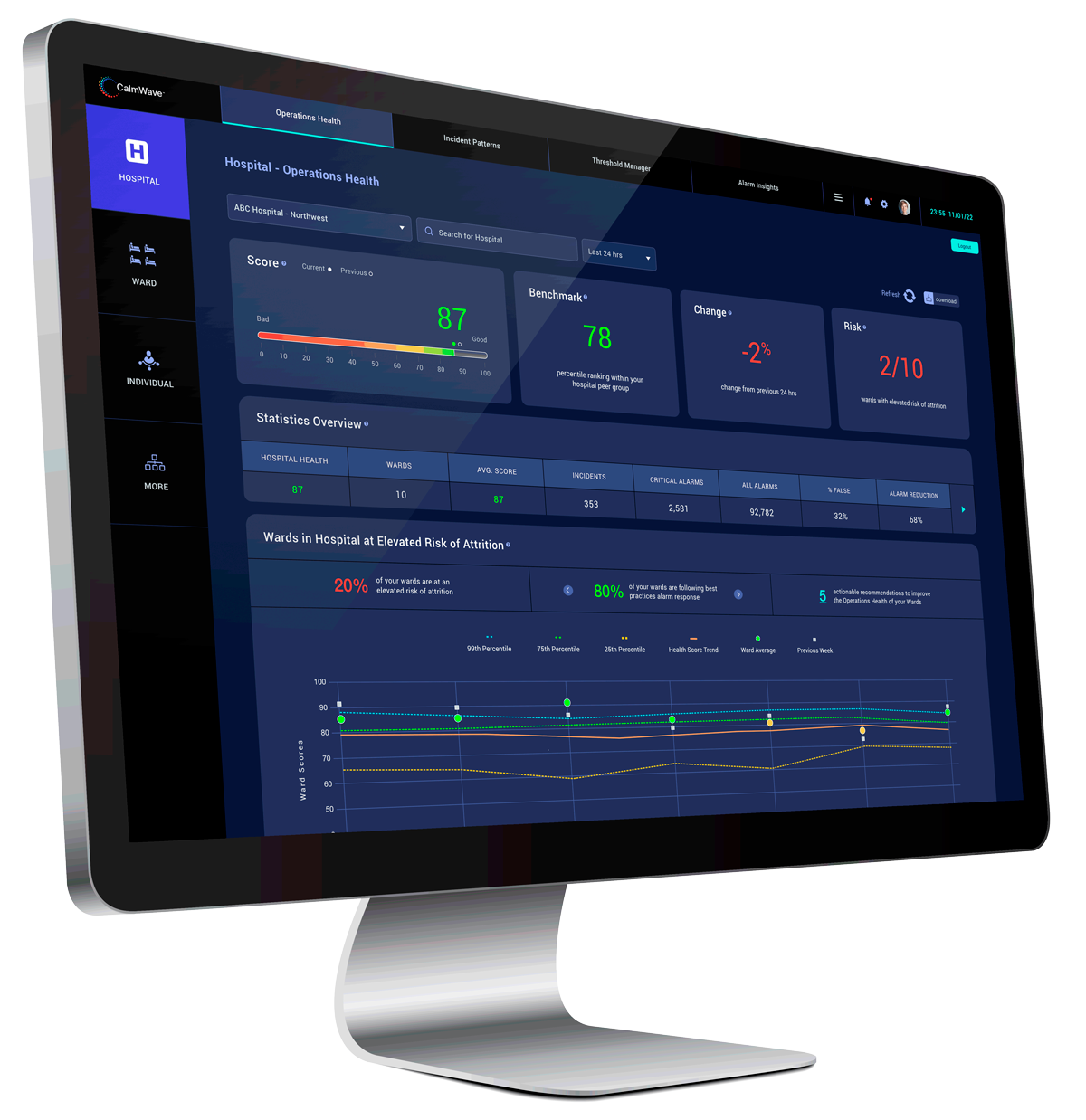 CalmWave™ uses advanced analytics to determine optimal alarm parameters and measure Operations Health.
Operations Health is the ability to define, capture, and analyze operations metrics to gain visibility of workload events so clinicians can take appropriate action.
By using advanced machine learning techniques, it's possible to provide more accurate alarm parameters, as well as early warning alerts by patient category, or even individual patient. This information can also be used along with other key data inputs to provide an overall measure of clinician workload. In concert, these tools can be used to reduce (unnecessary) alarms, orchestrate staffing, track employee health, and improve patient outcomes.
CalmWave condenses all your hospital data into simple, actionable insights using AI.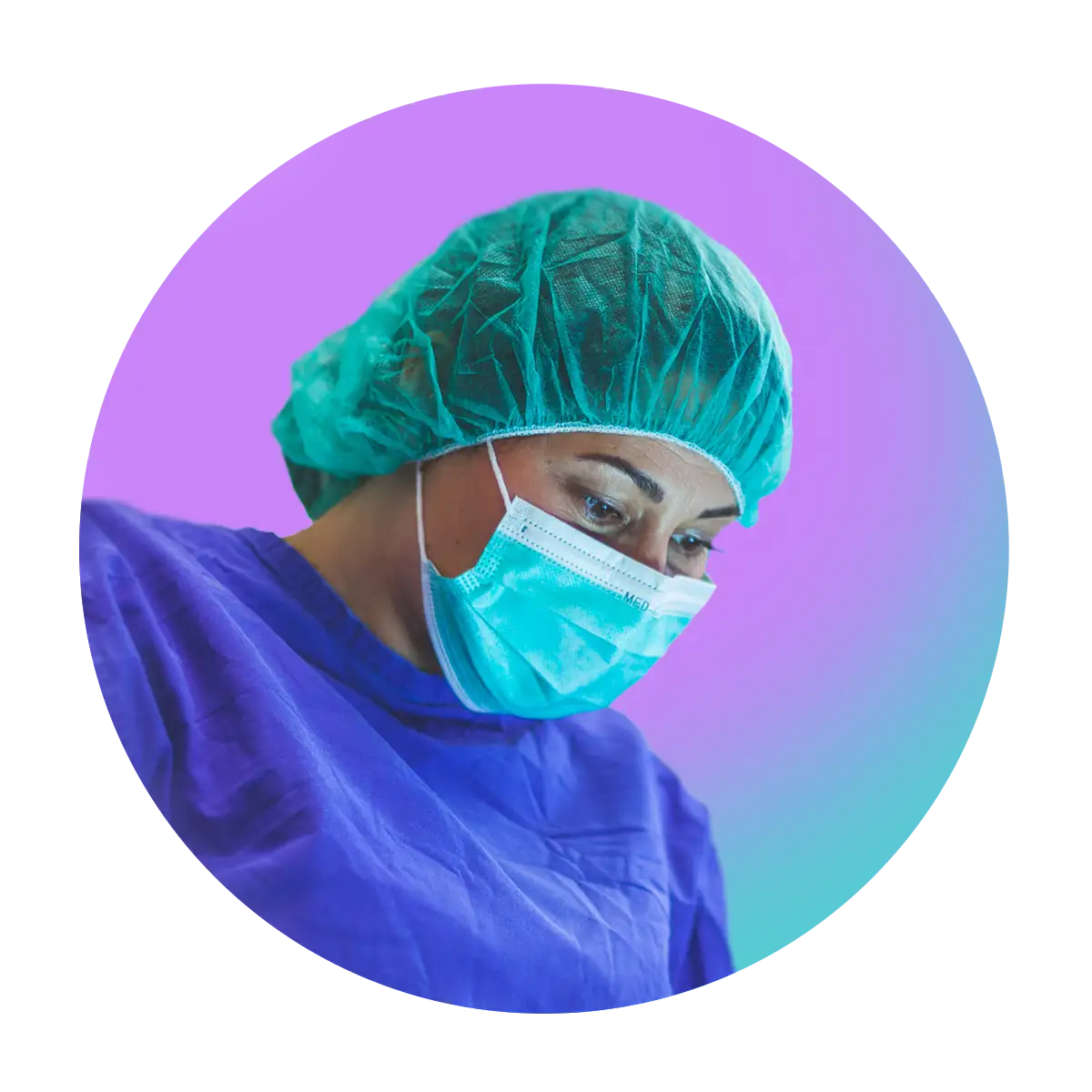 Streamlining healthcare operations that impact your entire team.
Manage controls and alerts in one simple interface.
An intuitive interface to manage your patients while gaining a better understanding of threshold adjustments to optimize your care.
Understand the health of your patients and staff.
See real-time analytics of patients, nurses, and alarms by shift, by the individual, and by the bed to understand the health of your staff and their patients.
Make data-driven decisions for your patients.
Advanced analytics take into consideration the myriad of inputs from patient care.
Capture a macro view of your entire department.
Understand what's happening across your department today, vs. last shift, vs. last week, or month over month.   Plan annual and quarterly reviews to ensure your protocols and performance are dialed in.
Benchmark yourself versus your peers.
Get a real-time sense of your operational maturity across your entire health system.  Compare and set benchmarks across each department.  
CalmWave acts as the central nervous system for your hospital.
Receiving and interpreting real-time vital sign signals and EMR data, CalmWave helps reduce non-actionable alarms, drives greater fidelity in patient acuity and early warning scoring, and generates an objective measure of staff's operational health to prevent burnout.
To achieve this, CalmWave deploys technology along with an expert services team that focus on the following:
Collecting over 6 months of historical performance to set initial baselines and future benchmarks.
Real-time analytics and reporting that track and monitor performance and outcomes.
Expert services who act as trusted advisors to aid the clinical team on driving towards optimized economic and clinical outcomes.